"Serving Ashland, Hanover, Richmond and the surrounding areas since 1994"
---
Open Monday through Saturday from 10:00 to 5:00 
Due to The Covid-19 Virus and for your families protection, we are going "

By Appointment Only"
Please call 804-798-7877 to schedule yours today!
Financing Available: Check out both loan companies and their financing links below! 
Puppies Available This Week: 
1 Pug male  (fawn)
1 Yorkie male  (black & Tan)
1 Miniature Poodle male  (Red)
1 Cavapoo Female (Red & White)
1 Mini Aussie male (Red-Tri)
1 Mini Aussie female (Black Tri)
2 Mini Schnauzers 2 females (Black & Silver)
Please update your browser regularly to see all our updates!
If you have purchased a puppy from us and need to reach us on one of the days that we are closed, please send us a email at:
pauleyspups224@gmail.com
Pauley's Pups now offers financing. Feel free to apply online for pre-approval and then come in and pick out your new fur baby!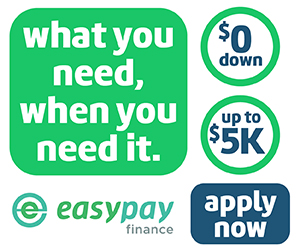 Pet Store – Toy & Small Breed Dogs
Are you interested in welcoming a new fur baby into your home? Pauley's Pups is the pet store you can trust for toy and small breed dogs in Ashland, VA. For more than 20 years, we've been helping people pick out the right small breed puppies in Ashland and the greater Richmond metropolitan area in Virginia. We provide our puppies with plenty of love and socialization from the moment they walk through our front door, which allows us to provide our customers with happy and healthy puppies at the best prices possible.
Our Toy & Small Dog Breeds
Pauley's Pups has a variety of toy and small breed dogs in Ashland, VA at our pet store. You can turn to us if you're looking for almost any type of small breed dog, including:
Pomeranians
Malteses
Chihuahuas
Shih-Tzus
Toy Poodles
Boston Terriers
Pugs
And More!
Finding the Right Small Dog for Your Family
Pauley's Pups can also set you up with all the information you need before buying one of our toy and small breed dogs. We take pride in our ability to match people up with the type of dog best for their specific situation based on their living arrangements, the size of their family, the amount of time they must devote to their dog, and more. We work closely with certified dog breeders throughout our area so we're able to stock our pet store with the most beautiful small breed dogs you've seen.
If you've thought about bringing a new dog home, Pauley's Pups invites you to come and take a look at the toy and small breed dogs at our pet store. It won't take you very long to see why so many people have counted on us over the years to supply them with toy and small breed puppies.
Call Pauley's Pups at 804-798-7877 to hear about the puppies available right now.