Toy and small dogs are amongst the most beloved breeds in the world. Full of love and energy, these dogs carry a lot of character in a small package. They will be your loyal companion for their entire lives, and we at Pauley's Pups are sure that you'll love your new small dog as much as your small dog loves you. We work with the best certified breeders in the Richmond, Virginia area to ensure that all of our dogs are as happy and as healthy as can be.
Our toy & small breed dogs available in Richmond, Virginia
Here at Pauley's Pups, we have spent over 20 years providing Virginians with the small dog of their dreams. We have a wide variety of different toy & small breed dogs available for those in the Richmond, Virginia area, including the following: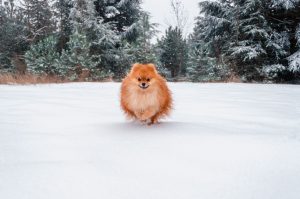 Pomeranians
Malteses
Chihuahuas
Shih-Tzus
Toy Poodles
Boston Terriers
Pugs
And More!
Contact Us
Whether it's an adorable Pomeranian or beloved Shih-Tzu, we believe that every Richmond home could benefit from having a toy or small breed dog. To learn more, feel free to stop by our store to see each of the breeds we sell, or give us a call at 804-798-7877 to get started!