Toy and small dogs are beloved breeds that are becoming increasingly popular choices for new owners. These little guys tend to be full of love, energy, and charisma, carrying a lot of character in a small package. Pauley's Pups can help you find the perfect small dog if you're looking for a small, furry friend.
We Have Many Dog Breeds to Choose From!
We have a wide variety of dogs available at our store, including many of the most popular small dog breeds. That includes Pomeranians, Maltese, Chihuahuas, Shih-Tzus, Toy Poodles, Boston Terriers, Pugs, and more. Our staff will help you find the perfect fit for your home based on your living arrangements, lifestyle, family size, the time you must dedicate to caring for the dog, and other relevant factors. And in the unlikely case the dog is not a perfect fit, we have a 10-day return policy.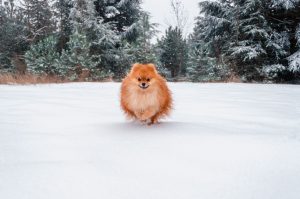 Pauley's Pups Has Been a Premier Dog Seller for Over 25 Years
At Pauley's Pups, we have proudly served the residents of the greater Richmond area by helping match them with the small dog of their dreams for more than 25 years. We're an easy, short drive from Richmond and Fredericksburg and are a member of the Better Business Bureau.
If you're interested in finding a forever friend in the form of a small dog, feel free to stop into our store during our business hours of 10:30 a.m. to 5 p.m. Monday through Saturday to see the available breeds. Or you can give us a call at 804-798-7877 to learn more today!