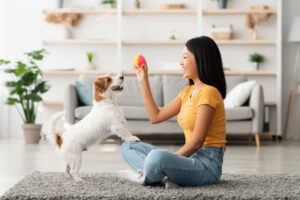 From time to time, small dogs are a popular choice for so many individuals and families, but have you ever asked yourself why? Here are a few reasons why little dogs make such great companions and additions to the household:
They are less expensive to care for
Little dogs require much less than larger dogs because of their size. They eat much less, meaning your dog food budget will go farther, and they need smaller quantities of supplies such as treats and grooming materials.
They are easier to travel with
If you don't feel comfortable leaving your pooch with a sitter, bring them with you on vacation! This is one of the great bonuses of smaller dogs. They fit more comfortably in your cart and they are easier to bring on plane trips, they may even be allowed to stay with you in the cabin of the plane.
They may live longer
On average, smaller dogs are known to live longer. Why? This is due to the fact that smaller dogs mature slower than larger dogs. Large breeds grow from puppies to adults at an accelerated rate, which may lead to a higher likelihood of abnormal cell growth. It's not uncommon for smaller dogs to live up to 20 years!
Do we have you thinking about getting a small pup? Browse our breeds and give us a call today at 804-798-7877 with any questions you may have! For almost 20 years we have been the small breed puppy business of choice in Ashland and the greater Richmond area of Virginia. We can't wait to meet you and help you find the perfect little addition to your family!